Regia

George Cukor
Cast

Freddie Bartholomew, Frank Lawton, Lionel Barrymore, Edna May Oliver, W.C. Fields, Madge Evans, Basil Rathbone, Maureen O'Sullivan, Elsa Lanchester, Jean Cadell, Lewis Stone, Una O'Connor, Jessie Ralph, Elizabeth Allan, Roland Young
Sceneggiatura

Howard Estabrook, Hugh Walpole
(dal romanzo di Charles Dickens)
Musica

Herbert Stothart
Fotografia

Oliver T. Marsh
Premi

Nomination all'Oscar
Film, Montaggio, Assistenza alla regia (Joseph Newman)
Davide Copperfield, rimasto orfano, valorizza la propria esistenza sugli insegnamenti della zia e sulle angherie educative del perfido patrigno; il tutto, nell'Inghilterra del 1800.
Un gran bel film, ricamo al famoso romanzo di Charles Dickens, valorizzato dall'attenta figurazione dei personaggi, dall'uso delle scene, dalla cultura del dialogo, dal clima vittoriano che lo circonda. Prodotto da David O' Selznick per la M-G-M, attraverso incessanti litigi con Louis B. Mayer. Titolo vero: The Personal History, Adventures, Experience, & Observation of David Copperfield the Younger. In precedenza filmato tre volte per il cinema muto (1911/'13/'22) e 28 nel totale per la televisione; il migliore, quello del 1969, diretto da Delbert Mann. Di questo, è in circolazione soltanto la versione colorizzata. Curiosità: nella scena madre sul letto di morte, Maureen O'Sullivan non riusciva proprio a piangere e George Cukor, spazientito, pensò bene di storcergli le dita dei piedi mentre la macchina da presa la inquadrava in primo piano; solo a questo punto l'attrice iniziò a piangere realmente accompagnado le lacrime con forti grida di dolore, naturalmente eliminate in fase di montaggio.
*****
---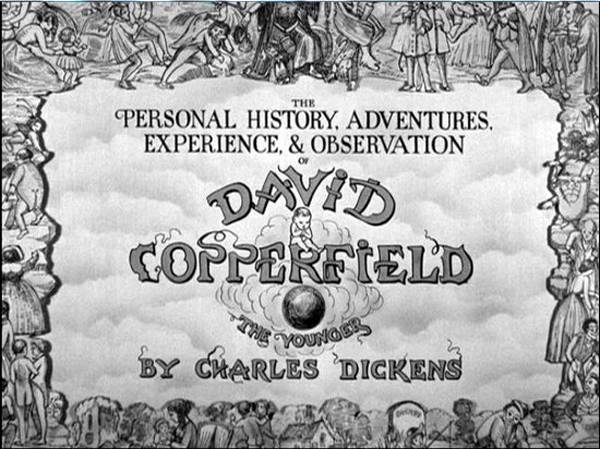 comments powered by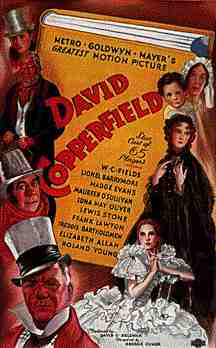 ---
Original track music
Titoli
0.30 sec. - 235 KB wav
---
Frase celebre
(Mr. Micawber)
original audio 261 K

---