Regia

Frank Lloyd
Cast

Corinne Griffith, Victor Varconi, H.B. Warner, Ian Keith, Marie Dressler, Montagu Love, William Conklin, Dorothy Cumming, Michael Vavitch, Evelyn Hall, Helen Jerome Eddy, Ben Alexander, Joan Bennett, Andy Devine, Joel McCrea
Sceneggiatura

Forrest Halsey, Agnes Christine Johnston, Harry Carr, Edwin Justus Mayer
(dal romanzo di Elizabeth Barrington)
Musica

Film muto
Fotografia

John F. Seitz
Premi

Premio Oscar
Regia
Nomination all'Oscar
Attrice (Corinne Griffith) - Fotografia
La vita di Emma Hamilton e il suo travagliato amore con l'ammiraglio Orazio Nelson.
Dal romanzo del 1925 ´'The Divine Lady: a Romance of Nelson and Emma Hamilton´ di Elizabeth Barrington (Elizabeth Louisa Moresby Adams), biografia romanzata di Emma Hamilton, disperata amante di Orazio Nelson, morto in battaglia, e, allo stesso tempo, ricostruzione altamente spettacolare della vittoria degli inglesi nella battaglia navale contro i francesi di Napoleone Bonaparte. Silent-movie con sonoro solo per gli effetti e lo score musicale di Cecil Copping, con aggiunta nei titoli della canzone ´Lady Divine´, musica di Nathaniel Shilkret, mai identificato il cantante. Notevole interpretazione della diva del muto Corinne Griffith, nominata all'Oscar, qui alla sua dipartita con il cinema muto e a breve anche con quello parlato. Pellicola restaurata nel 1994. La storia d'amore tra i due fu portata sullo schermo in epoca sonora attraverso la produzione inglese firmata da Alexander Korda, con Vivien Leigh e Laurence Olivier, Il grande ammiraglio (1941).
*****
---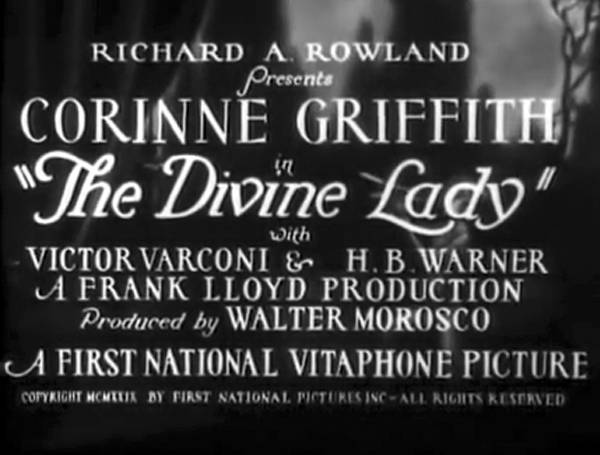 comments powered by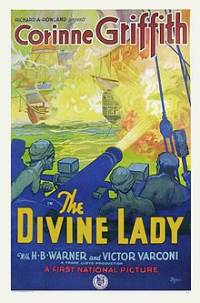 ---
Original track music
Titoli
1.00
---
Video Clip
(Trafalgar)
---