Regia

Frank Lloyd
Cast

Charles Laughton, Clark Gable, Franchot Tone, Herbert Mundin, Eddie Quillan, Movita Castenada, Donald Crisp, Dudley Digges, Douglas Walton, Ray Corrigan, Henry Stephenson
Sceneggiatura

Talbot Jennings, Jules Furthman, Carey Wilson
(dai romanzi Mutiny on the Bounty e Men Against the Sea di Charles Nordhoff e di James Norman Hall)
Musica

Herbert Stothart
Fotografia

Arthur Edeson
Premi

Premio Oscar
Film
Nomination all'Oscar
Regia, Attore (Clark Gable), Attore (Charles Laughton), Attore (Franchot Tone), Colonna sonora, Fotografia, Montaggio
Sul Bounty, nave della marina inglese di ritorno in Inghilterra dopo un interminabile viaggio nelle Indie britanniche, l'ufficiale in seconda Christian si ammutina con gran parte dell'equipaggio contro il comandante Bligh, per dar fine alla sua tirannia.
Primo dei tre film girati sullo stesso tema, cui seguirono Gli ammutinati del Bounty (1962) e Il Bounty (1984), questo non tratto dal romanzo originale. Un quasi capolavoro dove, ad una superba messinscena e ad un incalzante ritmo narrativo, si unisce l'interpretazione acclamante di un cast straordinario nella sua interezza totale; dalla figura del perfido Bligh all'ultimo dei marinai. Budget di 20 milioni di dollari, negli anni '30 cifra iperbolica. Detiene un curioso primato: quello di aver vinto un solo Oscar di prima categoria come miglior film e nulla per le altre Nomination; detiene questo record con La canzone di Broadway (1928) e Grand Hotel (1931), quest'ultimo, tra l'altro, ottenne solo questa Nomination. Arrivato nelle sale italiane con il titolo Gli ammutinati del Bounty; soltanto nelle riedizioni successive cambiò nome, senza motivo, in La tragedia del Bounty. Nel 1979 la pellicola fu colorizzata e conseguentemente rovinata, con perdita del doppiaggio originale del 1935; un autentico attentato al cinema.
*****
---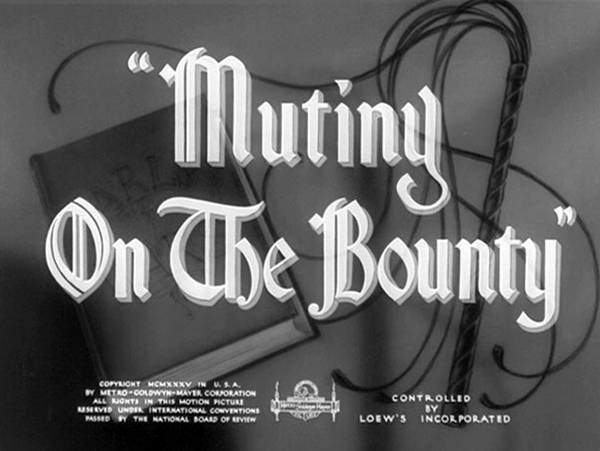 ---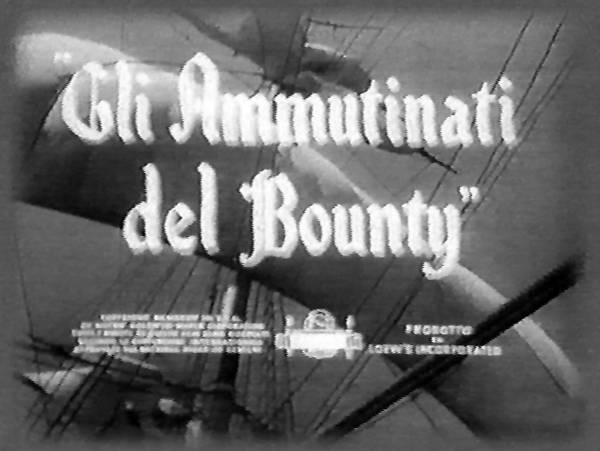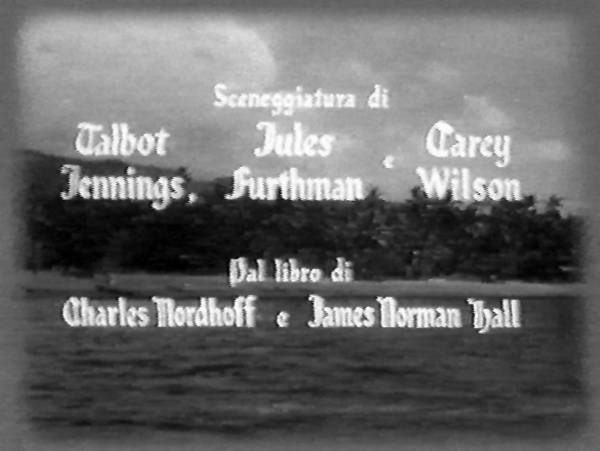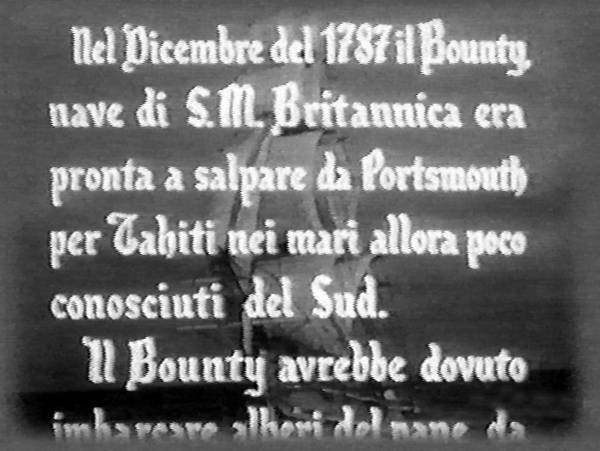 comments powered by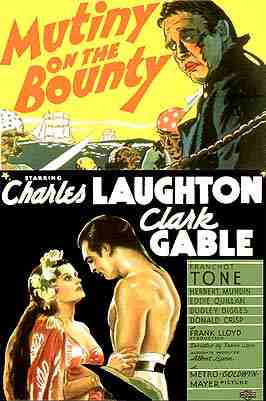 ---
Original track music
Titoli
0.30 - 236 KB wav
Ammutinamento
0.30 - 236 KB wav

---
Video Clip
(Thaiti)
---