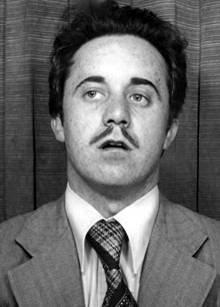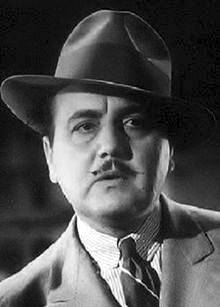 Intolerance


(1916)
The Evidence
(1916)
Restitution
(1918)
The Great Lover
(1920)
Beyond the Rocks


(1922)
La costola di Adamo
(1923, Adam's Rib)
I Dieci Comandamenti


(1923, The Ten Commandments)
La Bohème
(1926)
Bardelys il magnifico
(1926, Bardelys the Magnificent)
Passione di principe
(1927, Paid to Love)
La creola della Luisiana
(1927, The Love Mart)
Aurora


(1927, Sunrise: A Song of Two Humans)
La maschera di ferro


(1929, The Iron Mask)
L'amante di mezzanotte
(1930, Oh, for a Man!)
L'amante
(1931, Possessed)
Scarface - Lo sfregiato


(1932, Scarface)
Addio alle armi


(1932, A Farewell to Arms)
Voltaire
(1933)
Viva Villa!


(1934)
Vortice
(1934, Whirlpool)
Il conte di Montecristo


(1934, The Count of Monte Cristo)
Incatenata
(1934, Chained)
La vedova allegra
(1934, The Merry Widow)
Strettamente confidenziale
(1934, Broadway Bill)
L'uomo dai due volti
(1935, Charlie Chan in Paris)
Le vie della fortuna
(1935, The Good Fairy)
Cappello a cilindro
(1935, Top Hat)
Anna Karenina


(1935)
L'uomo dai diamanti
(1935, Diamond Jim)
Una notte all'opera
(1935, A Night at the Opera)
The Oregon Trail
(1935)
Paradise Canyon
(1935)
Al di là delle tenebre
(1935, Magnificent Obsession)
È arrivata la felicità
(1936, Mr. Deeds Goes to Town)
Sotto due bandiere
(1936, Under Two Flags)
Furia


(1936, Fury)
Infedeltà
(1936, Dodsworth)
Ambizione
(1936, Come and Get It)
Un giorno alle corse
(1937, A Day at the Races)
San Quentin


(1937)
L'ultima beffa di Don Giovanni
(1937, The Great Garrick)
L'ottava moglie di Barbablu
(1938, Bluebeard's Eighth Wife)
Passione ardente
(1938, Dramatic School)
D'Artagnan e i tre moschettieri
(1939, The Three Musketeers)
La signora di mezzanotte
(1939, Midnight)
Tira a campare!
(1939, Never Say Die)
Beau Geste


(1939)
Mr. Smith va a Washington
(1939, Mr. Smith Goes to Washington)
Via col vento


(1939, Gone with the Wind)
Furore


(1940, The Grapes of Wrath)
Rebecca - La prima moglie


(1940, Rebecca)
L'isola degli uomini perduti
(1940, The House Across the Bay)
Al di là del domani
(1940, Beyond Tomorrow)
Il vendicatore


(1940, Brother Orchid)
Il prigioniero di Amsterdam
(1940, Foreign Correspondent)
Il grande dittatore


(1940, The Great Dictator)
Il segno di Zorro


(1940, The Mark of Zorro)
Tzigana
(1940, Bitter Sweet)
Kitty Foyle
(1940)
La grande menzogna
(1941, The Great Lie)
La riva dei peccatori
(1941, Lady from Louisiana)
Quarto potere


(1941, Citizen Kane)
Sangue e arena


(1941, Blood and Sand)
Destino
(1942, Tales of Manhattan)
Un evaso ha bussato alla porta
(1942, The Talk of the Town)
Mia sorella Evelina
(1942, My Sister Eileen)
Ho sposato una strega
(1942, I Married a Witch)
Casablanca


(1942)
Aquile sul Pacifico
(1943, Flight for Freedom)
La spia di Damasco
(1944, Action in Arabia)
Wilson


(1944)
Il diavolo nero


(1944, The Hairy Ape)
I cospiratori


(1944, The Conspirators)
La signora Parkington
(1944, Mrs. Parkington)
Al di là del mistero
(1944, House of Frankenstein)
Schiava del male


(1944, Experiment Perilous)
L'eterna armonia


(1945, A Song to Remember)
Micro-Phonies
(1945)
Fiamme a San Francisco
(1945, Flame of Barbary Coast)
Saratoga


(1945, Saratoga Trunk)
Missione di morte


(1945, Cornered)
Il cavaliere mascherato
(1946, The Fighting Guardsman)
Nessuno ti avrà mai
(1946, The Madonna's Secret)
A ciascuno il suo destino
(1946, To Each His Own)
Lo strano amore di Marta Ivers


(1946, The Strange Love of Martha Ivers)
I gangsters


(1946, The Killers)
Il prezzo dell'inganno
(1946, Deception)
Il mistero delle 5 dita


(1946, The Beast with Five Fingers)
Femmina
(1947, Mr. District Attorney)
Smarrimento


(1947, Nora Prentiss)
Disonorata
(1947, Dishonored Lady)
Passione che uccide


(1947, The Web)
Second Chance
(1947)
Forza bruta


(1947, Brute Force)
Età inquieta
(1947, That Hagen Girl)
Le vie della città


(1948, I Walk Alone)
Arco di trionfo


(1948, Arch of Triumph)
Ritorno del campione
(1949, The Stratton Story)
Il grande peccatore
(1949, The Great Sinner)
Madame Bovary


(1949)
Il ritorno del kentuckiano


(1949, The Fighting Kentuckian)
La mia vita per tuo figlio
(1950, Paid in Full)
Harvey
(1950)
La spia del lago
(1950, Captain Carey, U.S.A.)
Il mio bacio ti perderà
(1951, Belle Le Grand)
Il principe ladro


(1951, The Prince Who Was a Thief)
Perdonami se ho peccato
(1952, Something to Live For)
Tre soldi nella fontana
(1954, Three Coins in the Fountain)











Article Page (PDF)



Il suo nome completo era Gino Corrado Liserani. Caratterista italiano naturalizzato americano, attivo a Hollywood nel cinema muto e sonoro per circa quarant'anni in oltre 400 film, il solo attore nella storia del cinema interprete in 5 film di straordinaria risonanza internazionale: Intolerance (1916), Mr. Smith va a Washington (1939), Via col vento (1939), Il grande dittatore (1940) e Casablanca (1942). Moro, alto, occhi grandi, nasce a Firenze e qui studia all'università per trasferirsi poi, ventunenne, assieme alla famiglia negli USA, dove completa l'istruzione presso il St. Bede College di Peru, nell'Illinois. Cantore in opere classiche, studioso del violino, trova improvvisamente spazio nel cinema, grazie a D.W. Griffith che gli affida la parte di un corridore nel kolossal Intolerance. Firma un contratto con la Tiangle Film ed appare in un impressionante numero di corto, medi e lungometraggi. In seguito ingaggiato dalla Famous Players-Lasky Corporation e poi dalla Paramount, appare in film muti di grande successo, Beyond the Rocks, I Dieci Comandamenti, Aurora. Con l'avvento del sonoro si adatta perfettamente al cinema parlato e negli anni '30 e '40 si distingue in apparizioni per ogni genere di film, avventura, commedia, musical, dramma, noir e western. Nel 1931, anno del suo unico matrimonio, acquisisce la nazionalità americana. Sempre diretto dai grandi registi dell'epoca e sempre in cast affollati di superstar, è spesso cantante di segmenti tratti da opere classiche inserite nei film. Stabilisce il record di caratterista impegnato per ben 89 volte nello stesso ruolo (cameriere, chef, maggiordomo) in altrettanti film girati nello spazio di 18 anni. Lavora anche negli anni '50 e nel 1954, dopo l'interpretazione in Più vivo che morto, suo ultimo film, si ritira definitivamente dalle scene. Lavora come capocameriere nel famoso ristorante 'Italia' di Beverly Hills, più che altro come attrattiva per i clienti, curiosi di conoscerlo personalmente e desiderosi di farsi firmare autografi sulle liste dei menù. Negli anni '70 e '80 è richiesto ospite in numerosi spettacoli televisivi, inviti che accetta sempre con grande disponibilità. Muore per cause naturali nel 1982, a 89 anni. Sposato per tutta la vita con Anna Alberti (una figlia, Gina).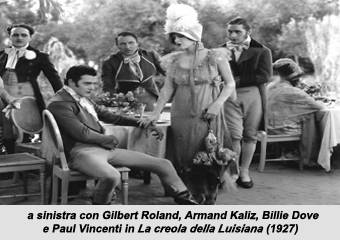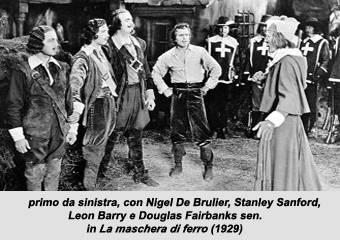 comments powered by