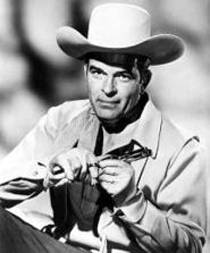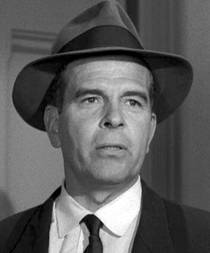 La pattuglia dei senza paura
(1935, G' Men)
La donna e lo spettro
(1940, The Ghost Breakers)
Giubbe rosse


(1940, North West Mounted Police)
Passaggio a Hong Kong
(1941, Passage from Hong Kong)
Smarrimento


(1947, Nora Prentiss)
Disperato d'amore
(1947, Deep Valley)
Le donne erano sole


(1947, The Unfaithful)
Anime in delirio


(1947, Possessed)
La fuga


(1947, Dark Passage)
Always Together
(1947)
Età inquieta
(1947, That Hagen Girl)
L'alibi di Satana


(1947, The Unsuspected)
La donna del traditore
(1948, To the Victor)
Johnny Belinda


(1948)
Le avventure di Don Giovanni
(1948, Adventures of Don Juan)
Gong fatale


(1948, Whiplash)
Il ranch delle tre campane
(1949, South of St. Louis)
L'amante del gangster


(1949, Flaxy Martin)
Viale Flamingo (1949, Flamingo Road)
La fonte meravigliosa
(1949, The Fountainhead)
Aquile del mare
(1949, Task Force)
I marciapiedi di New York
(1949, East Side, West Side)
L'inafferrabile
(1949, Fighting Man of the Plains)
Schiavi della paura
(1950, Barricade)
Più forte dell'odio


(1950, Montana)
Fuoco alle spalle


(1950, Backfire)
Condannato!


(1950, Convicted)
I lancieri del Dakota
(1951, Oh! Susanna)
Artiglio insaguinato
(1951, The Lion Hunters)
L'impero dei gangster
(1952, Hoodlum Empire)
Sentiero di guerra


(1952, Indian Uprising)
Gli invasori spaziali
(1953, Invaders from Mars)
I pascoli d'oro


(1953, San Antone)
I rinnegati del Wyoming
(1954, Wyoming Renegades)
Agguato al grande canyon
(1954, Massacre Canyon)
Prigionieri del cielo


(1954, The High and the Might)
La strage del 7º cavalleggeri


(1954, Sitting Bull)
La straniera


(1955, Strange Lady in Town)
L'ora del delitto
(1956, Strange Intruder) [
L'ultima carovana


(1956, The Last Wagon)
L'ultimo dei banditi
(1957, Last of the Badmen)
Prigionieri dell'Antartide
(1957, The Land Unknown)
Anonima omicidi


(1957, Chicago Confidential)
Femmina e mitra


(1958, The Bonnie Parker Story)
L'uomo del Texas
(1959, Lone Texan)
The Amazing Transparent Man
(1960)












Web Page



Il suo nome completo era Douglas Richards Kennedy. Caratterista americano, interprete, spesso in ruoli di cattivo, di numerosi noir e thriller anni '40, poi attore in b-western e film d'azione, prima del passaggio alla televisione. Alto oltre un metro e novanta, fisico possente, bel timbro vocale (utilizzato come voce off in numerosi film), prende il diploma al College di Amherst, nel Massachusetts e appena ventenne prova la carriera artistica attraverso la Warner Bros., che lo fa esordire nel 1935 in La pattuglia dei senza paura. Lo studios non lo ritiene adatto per via della corporatura massiccia; relegato in funzioni di attrezzista, cinque anni dopo convince la Paramount che lo mette sotto contratto e lo impiega, spesso senza accredito, in ruoli marginali. Nel 1940 è nel cast di Giubbe rosse, di Cecil B. DeMille; in seguito, dopo il rientro dal secondo conflitto mondiale, arruolato nella intelligence della US Army, appare in una serie di drammi e polizieschi, Smarrimento, Anime in delirio, La fuga, L'alibi di Satana, Gong fatale. Nel decennio a seguire passa alla M-G-M, presente in film d'azione e d'avventura, Aquile del mare, Artiglio insanguinato, fantascienza, Gli invasori spaziali e soprattutto in western di serie b, Agguato al grande canyon, La strage del 7º cavalleggeri, L'ultima carovana, L'uomo del Texas. Passa quindi alla televisione, attore in numerosi tv-series, "Steve Donovan, Western Marshal", "Carovane verso il west", "La grande vallata". Malato di cancro, muore nel 1973 a Honolulu, nelle Hawaii, durante le riprese del serial televisivo "Hawaii"- Squadra cinque zero". Vita privata riservatissima con poche notizie al seguito; comunque sposato due volte con un divorzio: primo matrimonio con Isabel Murray Russell (quattro figli), poi con Betty L. Howell (due figli).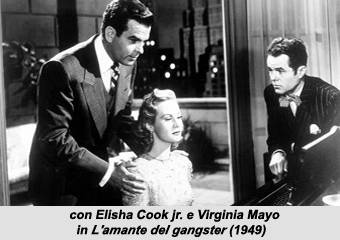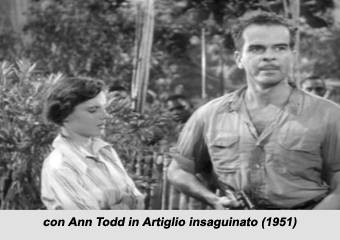 comments powered by