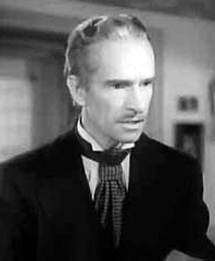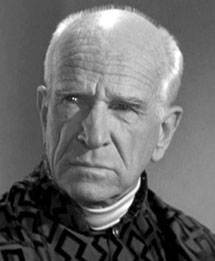 La famiglia Barrett


(1934, The Barretts of Wimpole Street)
Il conquistatore dell'India


(1935, Clive of India)
La tragedia del Bounty / Gli ammutinati del Bounty


(1935, Mutiny on the Bounty)
Giulietta e Romeo


(1936, Romeo and Juliet)
Il principe e il povero


(1937, The Prince and the Pauper)
Maria Walewska


(1937, Conquest)
Maria Antonietta


(1938, Marie Antoinette)
L'eterna illusione


(1938, You Can't Take It With You)
Il primo ribelle


(1939, Allegheny Uprising)
Abramo Lincoln


(1940, Abe Lincoln in Illinois)
Il prigioniero di Amsterdam
(1940, Foreign Correspondent)
La baia di Hudson


(1941, Hudson's Bay)
Sabotatori


(1942, Saboteur)
La signora Miniver
(1942, Mrs. Miniver)
Prigionieri del passato


(1942, Random Harvest)
Perdutamente tua
(1942, Now, Voyager)
Bernadette


(1943, The Song of Bernadette)
L'impostore
(1944, The Impostor)
Le bianche scogliere di Dover
(1944, The White Cliffs of Dover)
Wilson


(1944)
L'eterna armonia


(1945, A Song to Remember)
Questo nostro amore
(1945, This Love of Ours)
Gli amanti del sogno


(1945, Love Letters)
L'agente confidenziale


(1945, Confidential Agent)
Il cavaliere mascherato
(1946, The Fighting Guardsman)
Conta solo l'avvenire
(1946, Tomorrow Is Forever)
Il figlio di Robin Hood


(1946, The Bandit of Sherwood Forest)
Manicomio


(1946, Bedlam)
California Express
(1946, Without Reservations)
La morte viene da Scotland Yard


(1946, The Verdict)
Vecchia California


(1947, California)
Notte senza fine


(1947, Pursued)
Disonorata
(1947, Dishonored Lady)
Peccatori senza peccato
(1947, If Winter Comes)
Sul fiume d'argento


(1948, Silver River)
La donna del bandito


(1948, They Live by Night)
Johnny Belinda


(1948)
Omicidio


(1949, Homicide)
La maschera dei Borgia
(1949, Bride of Vengeance)
I fratelli di Jess il bandito
(1949, The Younger Brothers)
Gli amanti della città sepolta


(1949, Colorado Territory)
Uomo bianco tu vivrai


(1950, No Way Out)
Le frontiere dell'odio
(1950, Copper Canyon)
Il grande Caruso


(1951, The Great Caruso)
La maschera del vendicatore
(1951, Mask of the Avenger)
Un posto al sole


(1951, A Place in the Sun)
Neve rossa


(1951, On Dangerous Ground)
La città prigioniera


(1952, The Captive City)
I miserabili


(1952, Les Miserables)
Il corsaro


(1952, Captain Pirate)
Giulio Cesare


(1953, Julius Caesar)
La regina vergine


(1953, Young Bess)
Non cercate l'assassino


(1953, 99 River Street)
Sette spose per sette fratelli


(1954, Seven Brides for Seven Brothers)
Il calice d'argento


(1954, The Silver Chalice)
Il covo dei contrabbandieri


(1955, Moonfleet)
Il ladro del re


(1955, The King's Thief)
Gioventù bruciata


(1955, Rebel Without a Cause)
Corte marziale
(1955, The Court-Martial of Billy Mitchell)
Diana la cortigiana


(1956, Diane)
Testimone d'accusa


(1957, Witness for the Prosecution)
Avventura nella fantasia


(1962, The Wonderful World of the Brothers Grimm)
L'uomo che fuggì dal futuro


(1971, THX 1138)
L'uomo terminale
(1974, The Terminal Man)
Criminali in pantofole
(1974, Homebodies)
Scusi, dov'è il West?


(1979, The Frisco Kid)
Reds


(1981)
Dick Tracy
(1990)












Web Page



Caratterista americano proveniente dal teatro, noto anche in televisione, veterano del cinema hollywoodiano con oltre 250 film interpretati, nella stragrande maggioranza titoli dai grandi incassi ai botteghini. Versatile ed adatto in ogni genere di film, č impiegato, quasi sempre senza accredito, in ruoli marginali ma di sostanza, ministro, medico, giudice, avvocato, prelato, anche maggiordomo e talvolta in figure patriarcali. Altezza media, portamento elegante, uomo di gran cultura, autore nella vita di tre libri di poesie, dopo gli studi alla High School di Los Angeles e gli studi in medicina alla University of California, inizia a lavorare, quasi per hobby, come figurante in rappresentazioni teatrali californiane, per trasferirsi poi a New York, dove debutta a Broadway nel 1922 in ´The Claw´. Per un decennio è attivo sul palcoscenico newyorkese e nel 1931 riceve consensi per l'ottima prova nella comedy 'The Barretts of Wimpole Street', che gli consente di farsi notare a Hollywood, dove è chiamato per il suo film d'esordio, nell'identica trasposizione cinematografica La famiglia Barrett (1934). È l'inizio di una lunghissima carriera, che lo vede presente in film di buon successo, seppur sacrificato in ruoli secondari, se non limitrofi. La sua sterminata filmografia rende difficile stabilire quale sia stata la sua migliore, o migliori, interpretazione; tuttavia, vale la pena ricordarlo nei classici Gli ammutinati del Bounty, L'eterna illusione, Il prigioniero di Amsterdam, Bernadette, Le bianche scogliere di Dover, La signora Miniver, Gli amanti della città sepolta, Un posto al sole, Giulio Cesare, Sette spose per sette fratelli, Gioventù bruciata e nei moderni L'uomo che fuggì dal futuro, Reds e Dick Tracy, suo ultimo film interpretato nel 1990 a 93 anni. Attivo anche in televisione, "Star Trek", "Bolle di sapone", "WKRP in Cincinnati", "Professione pericolo", "Storie incredibili". Muore per cause naturali a 95 anni, nel 1992. Sposato con Elizabeth Schroder (due figlie, Moya e Deirdre). Ha servito la patria nelle due guerre mondiali, come medico graduato.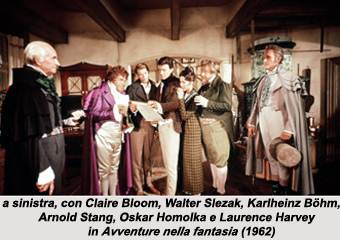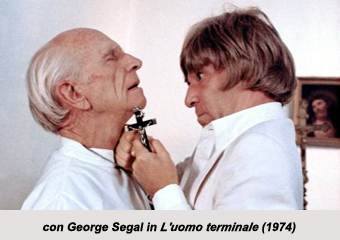 comments powered by