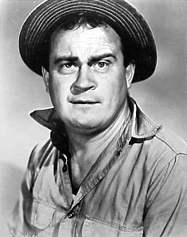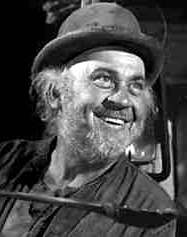 L'eterna illusione
(1938, You Can't Take It with You)
La gioia della vita
(1950, Riding High)
L'indiana bianca


(1953, The Charge at Feather River)
La città spenta


(1954, Crime Wave)
Terra infuocata
(1954, Tall Man Riding)
Autostop
(1956, You Can't Run Away from It)
Tempi brutti per i sergenti
(1958, No Time for Sergeants)
Un uomo da vendere
(1958. A Hole in the Head)
Vento caldo
(1961, Parrish)
La dolce ala della giovinezza
(1962, Sweet Bird of Youth)
L'impero dell'odio
(1963, Black Gold )
Quella nostra estate
(1963, Spencer's Mountain)
Sierra Charriba


(1965, Major Dundee)
La carovana dell'alleluia


(1965, The Hallelujah Trail)
Cincinnati Kid
(1965, The Cincinnati Kid)
Un maggiordomo nel Far West
(1967, The Adventures of Bullwhip Griffin)
Gangster Story
(1967, Bonnie and Clyde)
Johnny Banco
(1967)
Bandolero!


(1968)
Il mucchio selvaggio
(1969, The Wild Bunch)
I due invincibili


(1969, The Undefeated)
Boon il saccheggiatore
(1969, The Reivers)
Ultima notte a Cottonwood


(1969, Death of a Gunfighter)
Un uomo chiamato cavallo


(1970, A Man Called Horse)
Wyoming, terra selvaggia
(1970, The Wild Country)
L'ultimo buscadero
(1972, Junior Bonner)
Getaway


(1972, The Getaway)
Pat Garrett e Billy Kid


(1973, Pat Garrett & Billy the Kid)
Una calibro 20 per lo specialista
(1974, Thunderbolt and Lightfoot)
Ballata macabra
(1976, Burnt Offerings)
The Winds of Autumn
(1976)
L'ultima frontiera
(1977, The Last of the Cowboys)
1941 - Allarme a Hollywood
(1979, 1941)
Tempi migliori
(1986, The Best of Times)
Maverick


(1994)












Web Page



Il suo vero nome era Walter Clarence Taylor jr. Famoso caratterista western americano, molto amato dal pubblico e che ha impersonato oltre 200 personaggi in 60 anni di carriera. Si diploma al High School di Oklahoma City e inizialmente pratica la professione di musicista vaudeville, amante dell'armonica e del xilofono. Si mette in luce attraverso i suoi modi esuberanti e un pò buffoneschi, da dove sprigiona una grande simpatia, sempre in asse con le attese della platea. Nel 1938, Frank Capra lo chiama a Hollywood e qui fa il suo esordio nel cinema per mezzo del famoso film L'eterna illusione. Negli anni '40 è assoluto mattatore in una lunga serie di b-western, dove acquisisce notevole popolarità recitando al fianco di Bill Elliott, Charles Starrett e Russell Hayden. È comunque presente, senza accredito, in molti film di valore (Mr. Smith va a Washington, Ènata una stella, A casa dopo l'uragano, Pat Garrett e Billy Kid) e, negli anni '50 inizia una duplice attività alternata tra cinema e televisione ("Bonanza", "Disneyland"). Negli anni '60 è presente in La dolce ala della giovinezza, L'impero dell'odio, Quella nostra estate. Nel decennio successivo, spesso diretto da Sam Peckinpah, è chiamato nei western così detti ´maturi´, come Sierra Charriba, Il mucchio selvaggio, Bandolero!, Un uomo chiamato cavallo, L'ultimo buscadero, Ballata macabra, ma è anche nel cast del classico I due invincibili, al fianco di John Wayne e Rock Hudson. La sua attività è incessante e oltre nel western si mostra in polizieschi tipo Una calibro 20 per lo specialista e Getaway. Chiude la carriera nel 1994 con Maverick di Richard Donner con Jodie Foster e Mel Gibson. Padre dell'attore Buck Taylor, nato dal matrimonio con Florence Dean.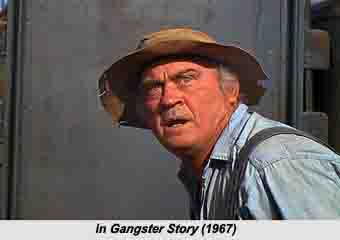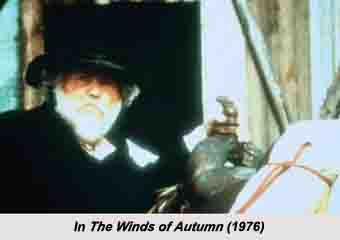 comments powered by