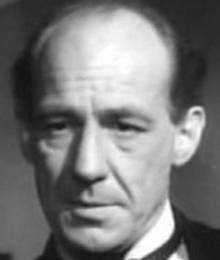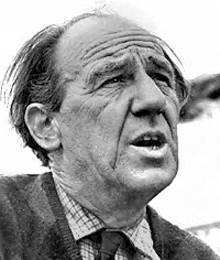 Carnefice di me stesso


(1947, Mine Own Executioner)
Nebbie del passato
(1948, Portrait from Life)
Strada senza ritorno
(1948, The Small Voice)
Ragazze perdute
(1948, Good-Time Girl)
Passport to Pimlico
(1949)
Trio
(1950)
Estremamente pericoloso
(1950, Highly Dangerous)
Lo schiavo dell'oro
(1951, Scrooge)
Stupenda conquista
(1951, The Magic Box)
Tom Brown's Schooldays
(1951)
Il terrore di Londra
(1952, The Hour of 13)
Asso pigliatutto
(1952, The Card)
La storia di Robin Hood
(1952, The Story of Robin Hood and His Merrie Men)
Grand National Night
(1953)
L'incubo dei Mau Mau
(1953, The Heart of the Matter)
Sette mogli per un marito
(1955, The Constant Husband)
La scogliera della morte
(1955, The Night My Number Came Up)
Tempesta sul Nilo


(1955, Storm Over the Nile)
Il vendicatore nero


(1955, The Dark Avenger)
L'uomo che non è mai esistito
(1956, The Man Who Never Was)
Alessandro il grande


(1956, Alexander the Great)
Girls at Sea
(1958)
L'affare Dreyfus
(1958, I Accuse!)
Affondate la Bismarck!


(1960, Sink the Bismarck!)
El Cid


(1961)
Cleopatra


(1963)
Una Rolls-Royce gialla
(1964, The Yellow Rolls-Royce)
Gengis Khan il conquistatore


(1965, Genghis Khan)
La spia che venne dal freddo
(1965, The Spy Who Came in from the Cold)
Combattenti della notte
(1966, Cast a Giant Shadow)
Dolci vizi al foro
(1966, A Funny Thing Happened on the Way to the Forum)
Khartoum


(1966)
La bisbetica domata


(1967, The Taming of the Shrew)
Dove osano le aquile


(1968, Where Eagles Dare)
Anna dei mille giorni


(1969, Anne of the Thousand Days)
Le avventure di Alice nel paese delle meraviglie
(1972, Alice's Adventures in Wonderland)
Operazione su vasta scala
(1973, England Made Me)
Oscar insanguinato
(1973, Theatre of Blood)
L'agente speciale Mackintosh


(1973, The MacKintosh Man)
Juggernaut
(1974)
La scarpetta e la rosa
(1976, The Slipper and the Rose: The Story of Cinderella)
Il tocco della medusa
(1978, The Medusa Touch)
Gandhi


(1982)
Comrades - Uomini liberi
(1986, Comrades)
Lady Jane
(1986)
The Fool
(1990)











BAFTA (ING)
La scarpetta e la rosa
(non protagonista)




Web Page



Il suo nome completo era Michael Murray Hordern. Caratterista inglese di carriera cinematografica e televisiva divisa tra produzioni britanniche e americane, veterano con oltre 100 film all'attivo, distinto interprete maggiormente esposto in ruoli di figure istituzionale o insopportabili funzionari pubblici, spesso onesti, talvolta malvagi. Alto, buon portamento, dizione e tonalità vocale perfetta, elegante ed esplicativo nei movimenti, dopo gli studi al Brighton College, nel 1937 debutta al People's Palace, teatro di Londra, nel 'Otello'. Attraverso la compagnia Royal Shakespeare Company di Stratford, ben presto si distingue sui palchi di Bristol e in quelli ancor più prestigiosi dell'Old Vic e del West End nel repertorio shakespeariano e in varie opere di Chekhov e Ibsen, dove riceve consensi per le interpretazioni nel ´King Lear´, ´Julius Caesar´, ´Amleto´ e altre. Nel 1939 fa il suo esordio nel cinema, alla Gainsborough, nella commedia A Girl Must Live. Sul grande schermo, costruisce la carriera nella superiorità drammatica, ad ogni modo versatile, capace di passare con estrema naturalezza dal thriller alla commedia, dall'avventura al film in costume. Dopo il breve stop professionale causato dalla II Guerra Mondiale, negli anni '40 e '50 si distingue in prove altamente convincenti, particolarmente incisivo in Nebbie del passato, Strada senza ritorno, Ragazze perdute, Passport to Pimlico, Trio, Tom Brown's Schooldays, Lo schiavo dell'oro, Grand National Night, Sette mogli per un marito e L'affare Dreyfus. Negli anni '60 aumenta la propria visibilità, grazie a film di successo commerciale, come nei kolossal in costume El Cid, Cleopatra, Gengis Khan il conquistatore, Khartoum, Anna dei mille giorni, nei colossi bellici Affondate la Bismarck!, Dove osano le aquile, ed è diretto da Franco Zeffirelli in La bisbetica domata. Nel 1959 appare sul palcoscenico di Broadway, prima e unica volta, nella comedy ´Moonbirds´. Rallenta nel cinema ma spazia e molto in televisione, presente in un lunghissimo numero di tv-series e tv-movie: "Sunday-Night Theatre", "Disneyland", "Edward the Seventh", "Play of the Month", "The History Man", "Paradise Postponed", "The Wind in the Willows", "Oh Mr. Toad", "Middlemarch", "All's Well That Ends Well". Nel cinema degli anni 70, dopo la grande interpretazione in La scarpetta e la rosa, è nel cast di Oscar insanguinato, L'agente speciale Mackintosh, Il tocco della medusa; ottiene un ruolo nella superproduzione Ghandi (1982), presta la propria voce come narratore in Barry Lyndon, Piramide di paura e Labyrinth. Nel 1990 interpreta il suo ultimo film, The Fool, ma lavora ancora per la tv fino al 1994. Malato di insufficienza renale, muore l'anno successivo, a 83 anni. Nel 1983, per il servizio reso al paese attraverso le qualità artistiche, la Regina Elisabetta II lo nomina ´Knight Bachelor´ dell'ordine dell'impero britannico. Nel 1993, pubblica la sua autobiografia: "A World Elsewhere". Sposato per tutta la vita con l'attrice Grace Eveline Mortimer, deceduta nel 1986 (una figlia, Joanna).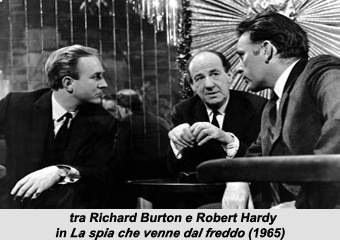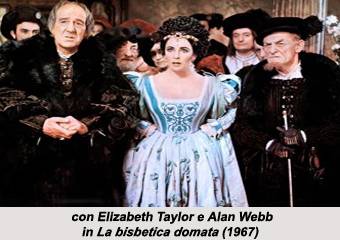 comments powered by